"Favour is deceitful,
and beauty is vain:
but a woman
that feareth the Lord,
she shall be praised." 
Proverbs 31:30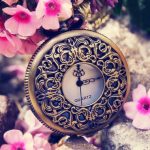 Service Changes
In response to the request of limiting those who meet together, we are now livestreaming our Sunday School, Sunday Morning & Evening Worship Services, and our Wednesday Evening Service.  You can find us on YouTube: fbcmilton6423  (or you can use the link below on this page).  Along with our live services, you will also find over 10 years of recorded sermons.  We are praying for all of you during this time.