"Fear thou not;
for I am with thee:
for I am thy God:
I will strengthen thee;
yea, I will uphold thee with
the right hand of my righteousness." 
Isaiah 41:10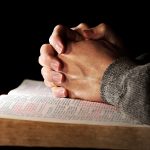 Fall Revival
November 1-4, 2020
Special Guest Speaker: Bro. Slade Rickels
Pastor, Liberty Independent Baptist Church of Deland
Sunday Services: 9:45 a.m., 11 a.m., 6 p.m.
Monday-Wednesday Services: 7 p.m.
Service Times
Sunday School 9:45 a.m.
Sunday Morning Worship 11:00 a.m.
Sunday Evening Worship 6:00 p.m.
Wednesday Evening Service 7:00 p.m.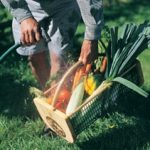 Weekly Ministries
Some of our ministries are opened...
Morning Bible Study  Monday-Friday 8:00 a.m.
Ladies of Faith Thursdays 5:00 p.m.
Men of Faith Saturdays 6:30 p.m.